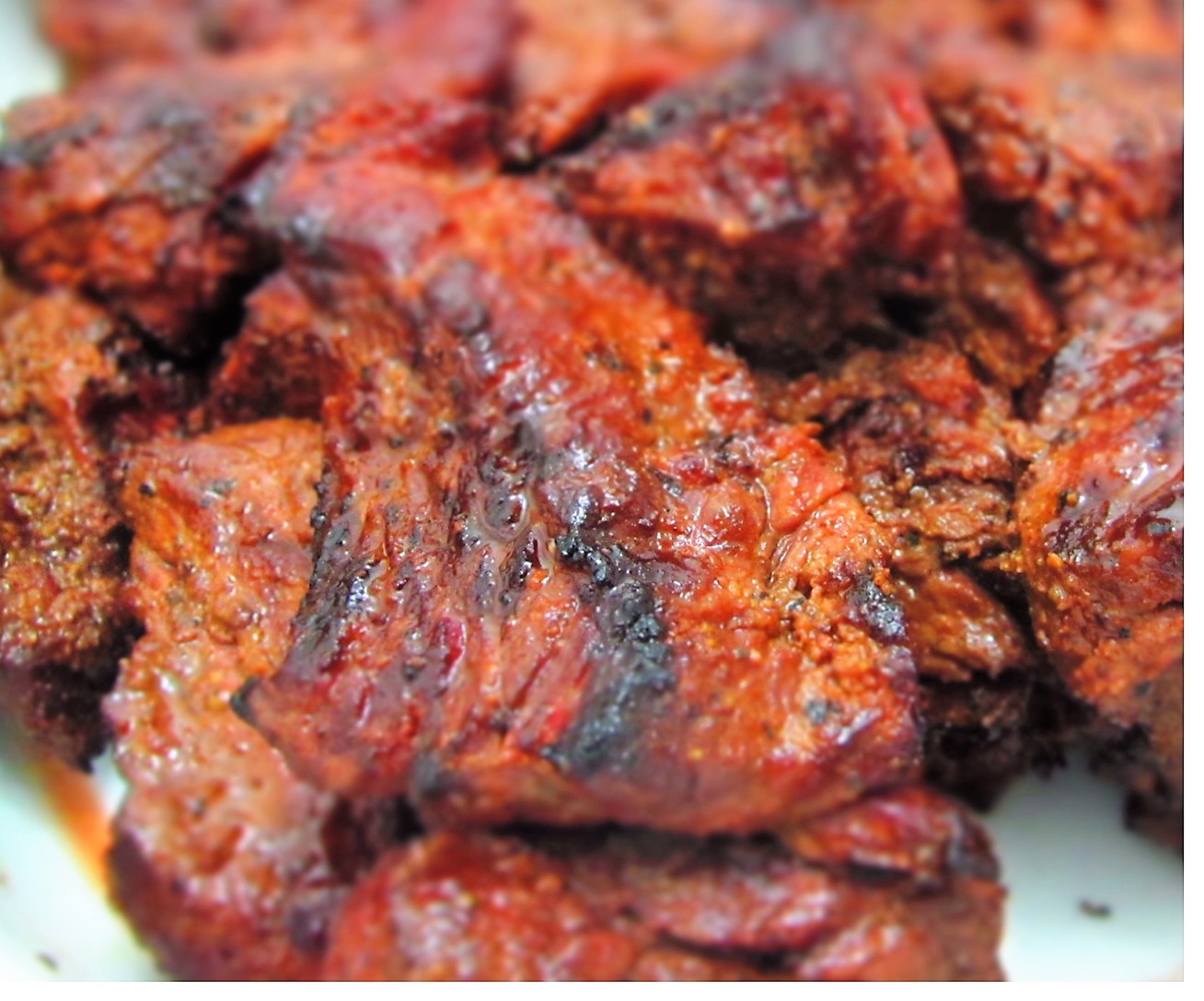 27 Apr

USE IT OR LOSE IT!!!

With hunting season over and Spring just around the corner, it is time to use up what's in your freezer. Not only can you enjoy some good eats, you can make room in your freezer for this Summers bounty! If you don't use the frozen rewards, they will simply melt away!

This is the perfect time for grilling and chilling! It is amazing what you may discover in the bottom of your freezer. Meals and meals of special cuts, fish, berries or leftovers saved for a special occasion.

The best time to enjoy your frozen Bounty is around 6 months. Too many freezers filled with wild game, old cuts of other meats and who knows what go beyond their freezer life. Oh sure, an old deer steak frozen since 2010 won't kill you but it will also not be very delectable. Once the meat or other frozen treats get older, they change in consistency, flavor, or identification. We have all found that 5-year-old popsicle in the freezer that mutated into something else.

One of my old hunting Buddies has several freezers filled with years of deer and elk meat. It is all neatly stacked, marked, and organized. He has not hunted in the past few seasons but still maintains his frozen hoard of meat. What's the point? No one I know has bragging rights about freezers full of old freezer burned meat, fish, and… Who cares? The sad part about this story is the terrible waste. If you are not going to use the harvested wild game, give it away. Donate it to the food bank, friends, or neighbors.

Some folks just end up throwing their hard-earned meat away. Others wait until a power outage then claim a freezer full of meat on their insurance claims. The stink of old rotten freezer meat just never goes away.

Wild game, fish, and all the other frozen goodies which you lovingly prepared and froze need to be set free. The cost of these meats and treats are off the scale. Hunted meats, wild game, and fish cost per pound is up there with the most expensive meat on the market. Sportsmen would probably save money and time if they just bought their meat. The cost of gear, weapons, travelling, time off work, and effort makes wild game and fish priceless.

Now is the time to make your Freezer Intervention. Start by turning your freezer off. Explore and discover what you have. Trash anything that is too funky. Things you want to keep can go into the cooler while you clean the freezer out completely. Vacuum the dust bunnies from underneath the freezer and around the compressor. Now, plan your special reward for all your hard work.

As I searched my freezer, I discovered a pack of blackberries from last summer! Some Rockfish filets emerged and then there were a couple packs of deer steaks. Everything was dated and wrapped tightly for perfect preservation. Perhaps a little "Surf and Turf" was in order.

I thawed the steaks and placed them into my favorite and simple marinate. ½ cup of olive oil and ½ cup of red wine with added Montreal Steak seasonings. I placed them into a Ziplock bag and placed them into the refrigerator for several hours. The thawed rockfish filets would be poached and made into "fish cakes". Try using the "Old Bay" Crab Cake recipe that is on the side of the can. I found that older frozen fish work well when poached and added into your favorite Crab Cake recipe. You can add some crab meat if you wish. Most folks think that the "fish crab cakes" are just crab meat.

For a vegetable I grabbed a couple packs of frozen squash and tomatoes. I sliced them and brushed on olive oil and sprinkled "Cavender's", all purpose, Greek seasoning. This spice combo is available in most stores and has a different flavor that could make an old grilled shoe taste good. I placed the veggies onto foil and began my grilling. Add some shredded cheese onto the grilled veggies at the end to add more flavor and fun.

Grilling the venison requires a high heat to quickly sear the flavor and juices in. Just a few minutes is all you need to grill a perfect steak. Don't overcook wild game meat and let it rest a little before serving. 3-5 minutes is usually more than enough. Darker meats will never be pink inside so less cooking is more. If you cook the meat too long, it will be tough. When I am at the grill, I always need to try some chunks right off the grill. Just remember to leave some for the dinner guests.

Prepare a horseradish dipping sauce or have your favorite steak sauce handy. Honestly, the properly grilled marinated steaks are perfect just as they are. You can also add some plain yellow mustard to the nearly finished steak. Grill the steak a bit longer and the mustard adds a nice glaze and changes color to match the meat. Maybe a Bleu Cheese crumble or two melted on top will help.

The Blackberries were just enough for a pie. If you have a fire pit, this could also be a perfect time to make a quick Blackberry cobbler. My pie used a premade crust. Making a perfect crust from scratch has always been a challenge. These berries came from a lot of personal picking and thorns. Berries do well In local gardens and are a real treat when out of season.

Now my Freezer Bonanza meal was coming together. Grilled marinated venison steaks, "Fish cakes", squash and tomatoes, and Blackberry pie for dessert. Damn, it just doesn't get any better and to think all of this was hiding in my freezer. Somehow our personal harvests just taste better.

Match or pair your Spring Freezer Bonanza with a wine or beverage of choice and celebrate now!

Montana Grant

For more Montana Grant, find him cooking at www.montanagrantfishing.com.