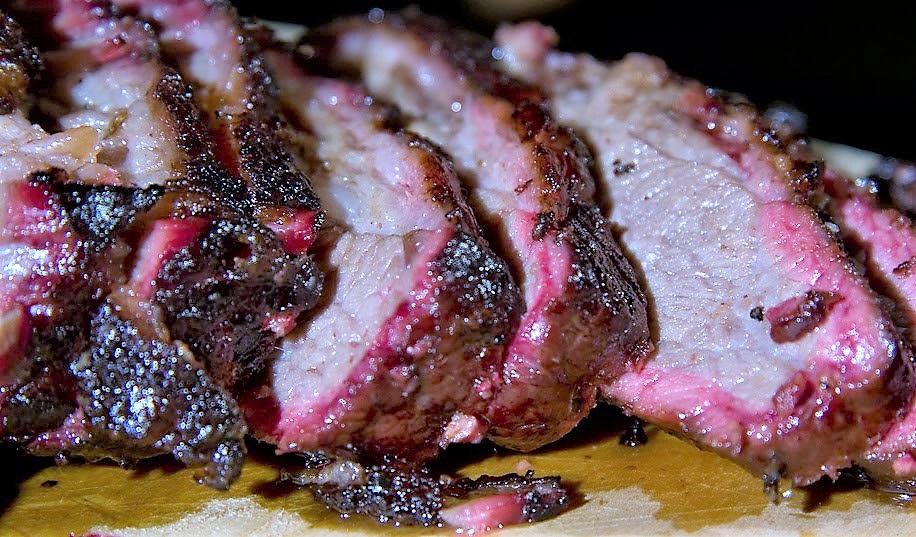 29 Apr

SMOKIN DEER RECIPES!!!

Pellet and smoker grills are the new grillin rage! I recently purchased a Traeger Wood Pellet Grill and have really enjoyed the slow cooked, smoke, flavor. It is hard to ruin a decent cut of meat.

Using a combination of wood pellets, sauces, spices, and marinates, a griller can really make some awesome meals. Wild game such as venison, waterfowl, doves, upland birds, and fish take on a whole new presentation when cooked using these grills.

Here are 3 tasty deer recipes for you to enjoy. If you do not have a pellet grill, look at how you can modify a propane grill to smoke your meals. This will mean lower temperatures and a bowl of soaked wood chips. Propane grills tend to flare up and will dry out the meat.

DEER STEAKS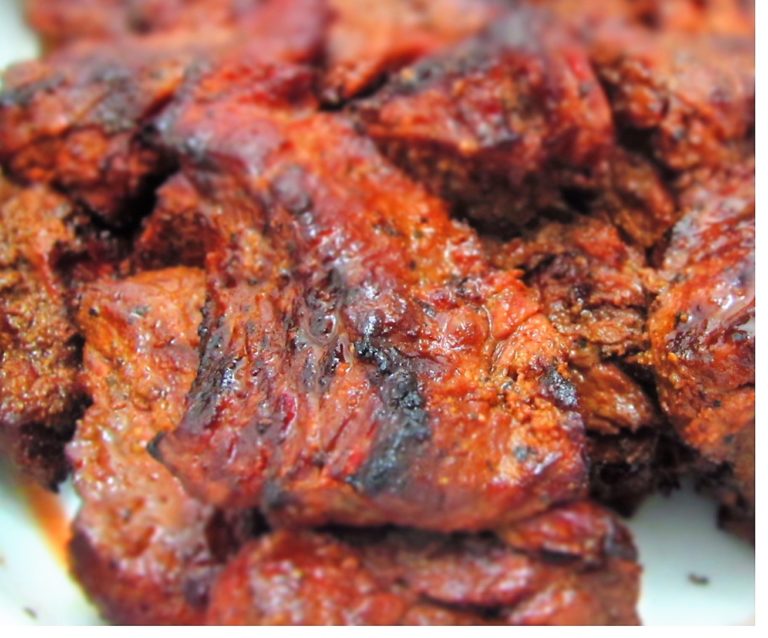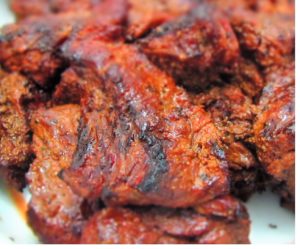 Marinade your deer steaks using your favorite Big Game rub and a can of Sprite soda. When ready to cook, allow your pellet grill to heat up and smoke for about 5 minutes. Set the temperature to 350 degrees and close the lid for 15 minutes, to heat up. Maple hardwood pellets work well.
Remove the steaks from the marinade and dry with a towel. Place the steaks onto the grill and cook for 15 minutes. The meats internal temperature will now be about 125 degrees for medium rare.
Asparagus makes for the perfect side dish. Add some olive oil and Montreal Steak Seasoning to the asparagus.  Add the asparagus to the grill and cook for 10 minutes, turning once. This is when you can let the steaks rest for 10 minutes before serving.
BIG BUCK MEATLOAF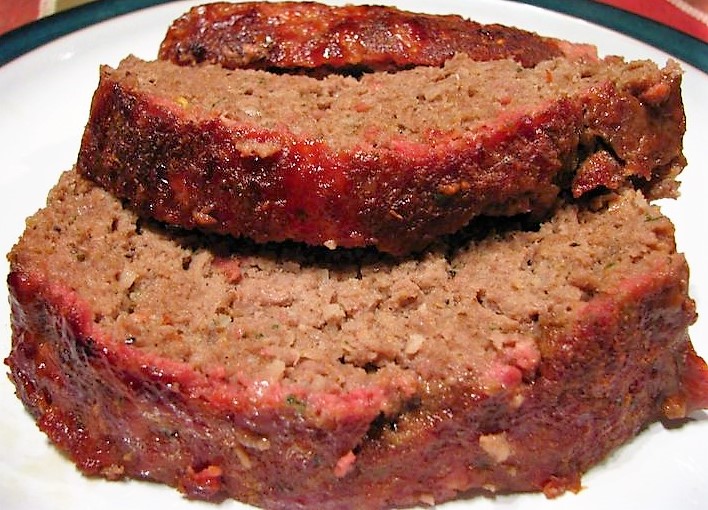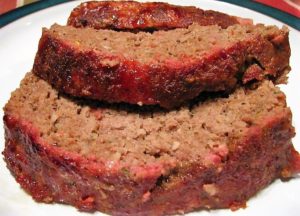 Cooking a meatloaf on the grill is just fun!  Once you are ready to cook, start your pellet grill on Smoke for about 5 minutes.  A blend of hardwood pellets works well. Set the temperature to 350 degrees and preheat for 10-15 minutes.
To make the meat loaf, mix 2 lbs. of ground venison, 1 diced onion, 1 beaten egg, salt and pepper to taste, 1 tbsp Worcestershire Sauce, 1 cup of dry Oats, 1 oz. packet of Onion Soup Mix or your favorite Meat Loaf spice packet, 1 cup of milk.
To glaze the meatloaf, use ¼ of ketchup, ¼ cup of brown sugar, and ¼ cup of apple cider vinegar. Mix these ingredients separately.
Use a meat loaf pan to grill. Spray the pan with cooking spray and spread half of your Glaze onto the bottom and sides of the meat loaf pan. Add the remaining glaze to the top of the meatloaf.
Place the meatloaf on the grill and cook for 1 hour and 15 minutes. The internal temperature should be 165 degrees.
Let the meat loaf cool and serve. Leftovers make great sandwiches if there are any.
DEER JERKY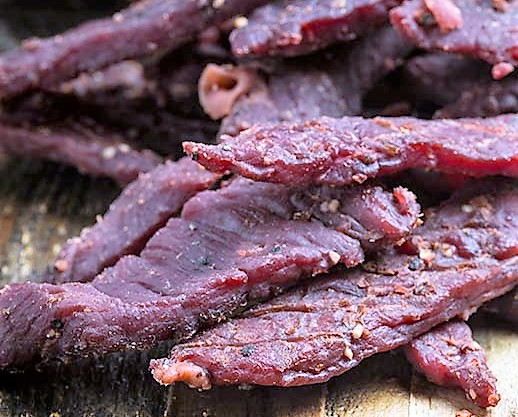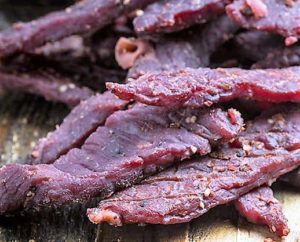 Use a sharp filet knife to cut venison into ¼ inch thick slices. Trim away any connective tissue or fat.
To make your Jerky Sauce, add the following to a bowl and whisk. 1 tsp. Apple Cider Vinegar, 1 tsp. granulated Garlic salt, 1 Tsp. salt, ½ cup of Soy Sauce, ½ cup of Worcestershire Sauce, 1 TBSP. Brown Sugar, 2 tsp. White Pepper, 1 tsp. Ground Clove, 2 tsp. ground Cinnamon, 2 tsp. Star Anise, and 1 tsp. Ground Nutmeg.
Add the sliced venison strips and sauce together. Use a glass bowl or a sealable zip bag. Remove as much air as you can. Cover the meat in a bowl with plastic wrap. Allow to soak overnight.
Arrange the meat onto the grill. Set the grill on the Smoke setting and allow to smoke for 4-5 hours. The Jerky should bend but not break. Different cuts smoke sooner, or longer, so monitor their progress after about 4 hours.
After you are happy with the smoked Jerky, place it onto a cooling rack for about and hour. Store the finished Jerky in a sealable bag or a mason jar. You can also us a vacuum sealer to store finished Jerky for longer periods of time.
VENISON TENDERLOIN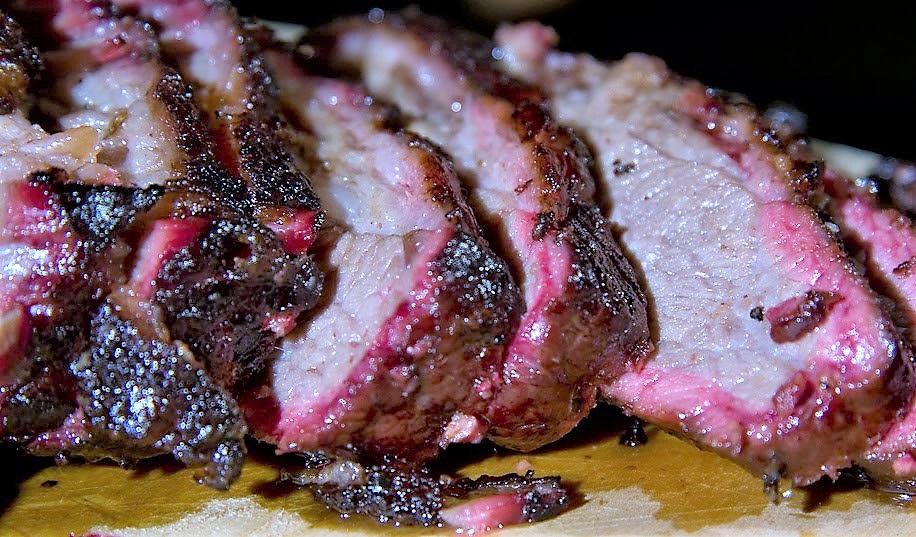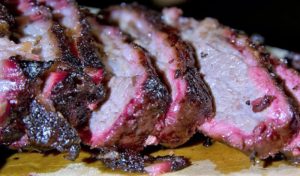 Trim your venison loin of any silver skin or fat.
Make a marinate by mixing ¼ cup of red wine, 2 cloves of mixed Garlic, 2 Tbsp. Soy Sauce, 11/2 Tbsp. Red Wine Vinegar, 1 Tbsp. chopped fresh Rosemary, 1 tsp. coarse Ground Pepper, ½ cup of decent Olive Oil, and salt per your tastes. Use a whisk to emulsify the mixture.
Use a glass bowl to soak your loin overnight/ 8 hours, in the marinate.
When ready to cook, start your Pellet or Smoker grill on the smoke setting. After 5 minutes, set the temperature to High (450 degrees). Preheat for 15 minutes.
Place the loins onto the grill using tongs. Pat the loin dry, first. Discard the used marinate. Remove any chunks of garlic or pieces of spice. Season generously with Black Pepper, and salt.
Arrange the loins diagonally on the grill and sear. Turn them with the tongs so all sides are seared. 3-4 minutes per side.
Now let the loins cook for about 15-20 minutes. Medium rare internal temp is 135 degrees.
Allow the meat to rest for 5 minutes, then slice across grain at an angle. Garnish with Rosemary Sprigs, serve and enjoy.
Pellet stove thoughts!
Using meat thermometers is a great way to know what doneness of meat is desired. The Pellet /Smoker grills also smell up the patio making everyone hungrier. These stoves are also cheaper and more efficient to use than Propane or Charcoal. The slow cooked flavor and spice makes wild game cooking more flavorful and amazing! You can also manage your cooking times perfectly. Every grill has it's own personality and characteristics.
Clean out your freezer now and enjoy your wild game harvests!
Montana Grant
For more Montana Grant, visit his blog at www.montanagrantfishing .com.