17 Jul

SMILE…You're on Candid Buckhunter!

Trail Cams have come a long way. They say a picture is worth a thousand words and Trail Cameras can certainly deliver. Checking out on your local deer herds can be great fun. New cameras can be dispersed around your area and viewed from your cell phone or computers. Scouting has come a long way.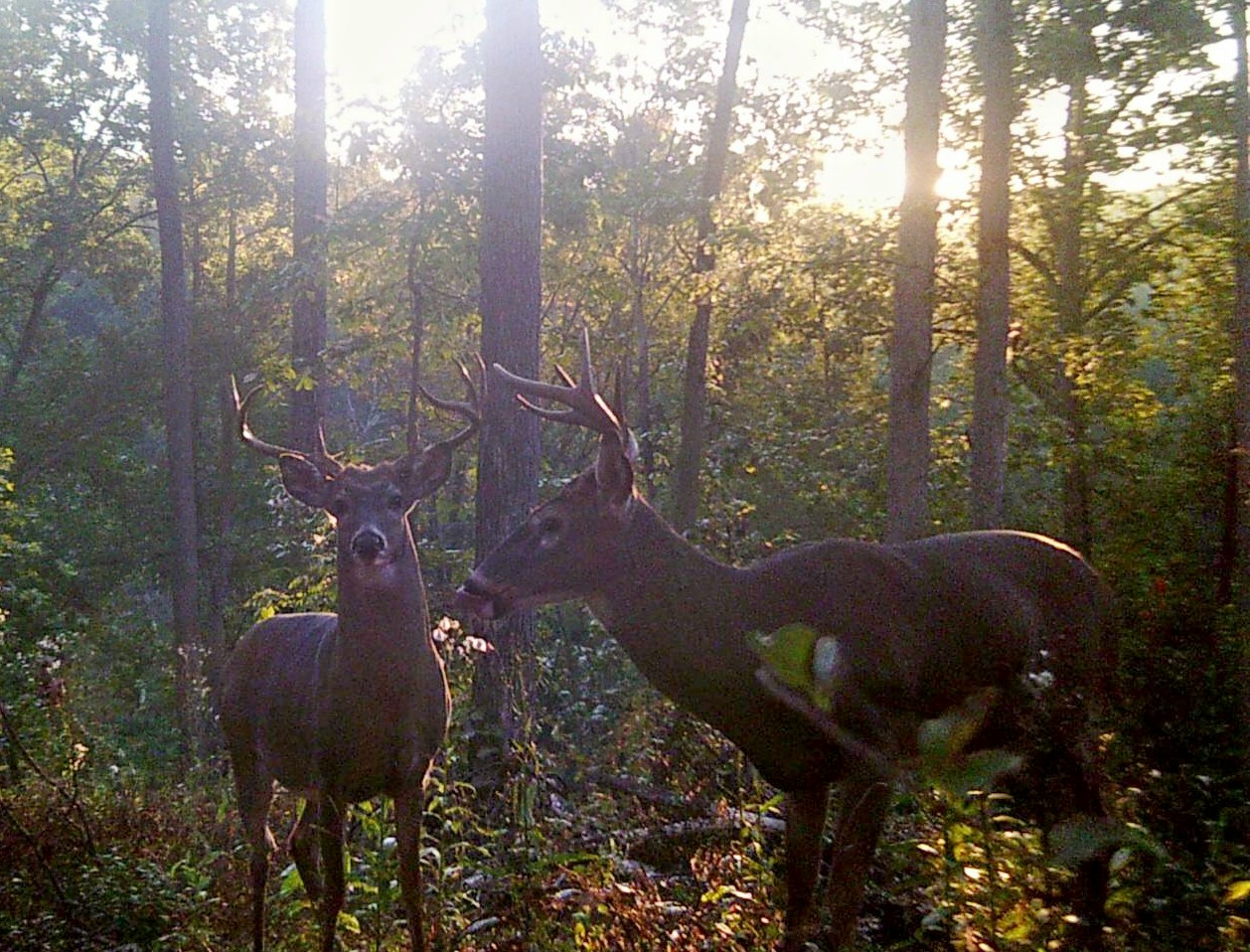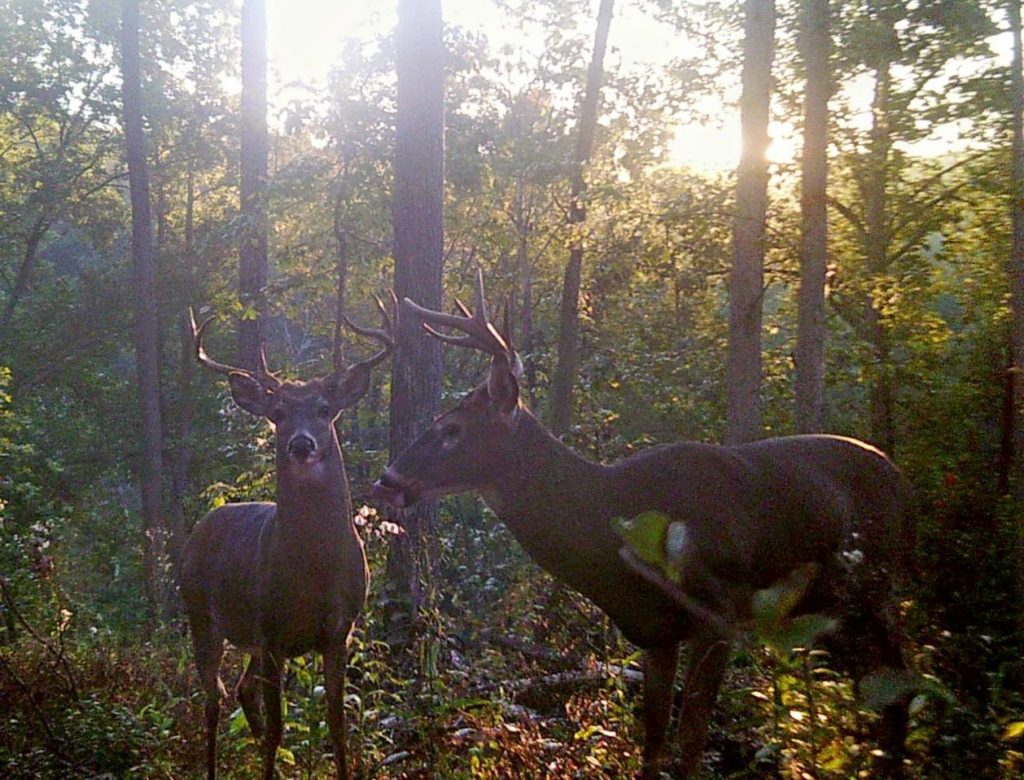 My problem is that once I see that nocturnal shot of a massive buck, my sights are set. The hunt is now about that single critter. You end up passing up tons of good deer. Developing a relationship is also hard. After years of pictures, sheds, and encounters, how can you kill something that you love? I would never be a particularly good farmer. Cows, chickens, and livestock would all be named and loved. I would have no problem tagging strangers but not my friends.
Anyway, Trail Cams are great for spying on your deer herd. The key is to know where to place your cameras. Not every trail is the same. Should the cams be high or low? When is the best time to place them? What style cameras are best?
Walking into the woods and hanging a trail cam is easy. You will probably get a few deer to pass by. Better hunters have a plan as to where they should place their cameras. These locations will also help you tag your Big Buck or choose what Culls to harvest.
Make a Map! Years ago, I was hunting in Western Maryland. I came by a Trail Cam hanging on a remote tree. No one put it out, so I retrieved the camera and presented it to the landowner. He had forgotten where and when he placed this expensive unit. There were only a few deer picts on it after several years. At some point the battery died so who knows. Anyway, this camera now has new batteries and a known location.
Consider Scent! At some point weather and nature will mask any human scent. The thing is, that we want pictures now. Wear rubber gloves and consider spraying Non-Scent on your body and the camera. Placing some bait in the picture, where legal, area will also help attract deer.
WHERE? Ideally 3-4 feet off the ground is good. Place your camera 15-30 feet from where you expect to see the deer. Close ups of deer will make their antlers look bigger than they really are. If you place the camera too far away, it may not go off. Check the camera specs to know their effective use and range. Also get decent batteries. This is not when you want the K-Mart specials. Get the freshest and best batteries you can. Rechargeable batteries save money, but they do not last as long. Do not forget to format your SD card before using it. Some cards will not work with other cameras.
WHEN! Check your cameras when you can but remember that every time you visit the location you are leaving scent and disturbing the area. Try to avoid deer trails and use a cover scent. Setting up cameras too close to bedding areas is not a good idea. The best option is to use wireless cameras that can be observed from your computer at home. Now is where your budget comes into play. Your budget will determine the number of cameras you use. Theft is also common problem. Make sur that you place your cameras in less obvious spots.
The Perfect Spot! When you have the cameras in the right place, you will know it.Your images and data will ice the cake. North and South facing cameras tend to yield the best results. The sun seems to enhance the images. The best spots are around food plots, licks, trails and rubs, or bait piles where legal. I will say that not all BIG BUCKS are easily fooled by a free meal. That's how they got BIG!
Shutter Speed The faster the speed of the camera, the more likely you will get clear pictures. Keep the delay set to "LOW." BUT… there are times when a fast shutter speed isn't a good choice. You will get multiple photos of the deer if they hang around. You tend to be more interested in the quality rather than the quantity.
Don't Marry a Deer! One season that I used Trail Cameras showed 2 nice white-tailed bucks. They showed up once, in the middle of the day, a week before archery season. I held off for a shot at these bucks for weeks and never saw them again. If you commit to quick, you may need to settle for less.
No matter what camera settings and locations you choose, remember that the lunar cycle is important. Keep a record of your sightings and plan your hunts based on this data. Most hunter see deer on their cameras and assume that the deer are there at the same times. Cameras will show you a "pattern". You still need to plan a successful hunt.
Say Cheese!
Montana Grant
For more Montana grant. Picture him at www.montanagrantfishing.com.