24 Oct

HUNTERS ORANGE!!!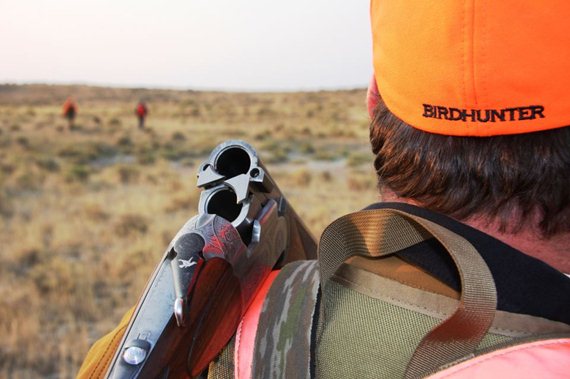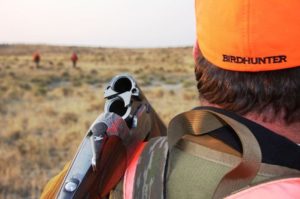 Hunters florescent orange vests and hats are essential for safe hunting in most hunting scenarios. This bright color warns others of your presence, so you are not miss identified or in the line of fire. Makes perfect sense. Landowners and wardens can also locate hunters from afar.
Most states require the wearing of Hunter Orange for pheasants, quail, grouse, and other upland birds, but not all. The excitement and speed of the flushing birds' forces hunters to identify and shoot their targets quickly. Inexperienced hunters easily become overwhelmed and just shoot. Many accidents happen during upland bird hunting. Most are preventable by wearing Hunter Orange.
All states require the wearing of Hunter Orange for deer and big game hunting. Land owners are not required to wear hunter orange in some states. "Hunters" that don't wear Hunter Orange are deliberately trying to hide. They are either trespassing, poaching, or hunting illegally.
Hunters Orange comes in a range of styles and patterns. Wearing a branched or patterned version gives you camo to the critters but others can still see the orange. You don't have to wear a hat. When in a stand, the one thing that often moves is the hunters head. Put on a camo hat but still wear the vest. Wear the hat to and from the stand.
There are absolutely no reasons why, in some states, upland bird hunters, land owners, and deer hunters are not required to wear hunter orange. This is a point that needs to be addressed by the states that don't.
Here is a reason why. When hunting on private land, I noticed a deer hunter looking my way. He was not wearing any Hunter Orange and was scoping me. How uncomfortable is that. Knowing that the loaded end of a rifle is aimed at you is startling and dangerous. He eventually walked close to my stand and I climbed down to talk with him. It turned out he was the land owner. I asked him why he was not wearing Hunters Orange as required by law. He said it spooked the deer and it was his land. When asked about why he scoped me, he said he did not own any binoculars! When I said I did not appreciate being scoped, he told me to hunt somewhere else! I did.
On another hunt, I was in a tree stand in an oak forest. As the magic hour of the end of day began, I heard footsteps coming toward my stand.  I was wearing orange and was gun ready. The perfect time, from the right direction, at the right time. As I looked to identify my target, which I thought was a deer, I noticed two-legged movement. A woman on a cell phone was walking her small 15 lb. dog in low light, a mile from her home, on property she did not own. When I confronted her, she said" oh that's ok, I saw your orange vest". She didn't care that she almost caused an accident, ruined my hunt, or trespassed.
I have seen smart joggers, hikers, bikers, pets, and tourists wearing Hunters Orange. Some farmers dress their horses and dogs with Hunter orange collars or garments, but not all. The idiot land owner I ran into bragged about his freedom and rights. Give me a break, his rights could have caused a fatal accident over a deer! Put on a damn Hunters Orange hat!!! Not wearing Hunters Orange during hunting season is like wearing a Bulls Eye.
When deer hunters are in an enclosed hunting stand, your orange will not be seen unless going or coming. Instead just wear your Hunter Orange with pride. At least you will be seen safely.
Not all forms of hunting require hunter orange. Turkey, archery, dove, and waterfowl hunting are best done in camouflage. Animals are color blind, but bright colors do reflect more light that they can see. Proper safety is still required but much of this hunting is close range. You can properly identify the target safely.
Big Game Rifle and gun hunting requires safety orange. If you archery hunt during rifle season you are required to wear hunter orange. Archers wear full camo during regular archery season. Smart hunters carry an orange hat with them during camo hunts, so they can wear it when they are done and walking out. This is important when they are hauling out an elk or deer rack. Waterfowl hunters do the same when pulling their decoys and travelling to and from their blinds.
No one wants to get shot when hunting. Our dogs, farm animals, children, hunting partners, land owners, neighbors, other hunters, and pets also do not want to get shot. Wearing Hunters Orange is important and smart.
Women and athletes wear pink for breast cancer and equality. Other groups wear certain colors to bring attention to their cause.
Put some Hunter Orange on and safely wear it with pride!
Montana Grant
For more Montana Grant, see him at www.montanagrantfishing.com.