15 Aug

BUCK OFF!!!

Spotting a Big Buck in your hunting area before the season is exciting. You have prepared your food plots, put out licks, prepared your stands, and are ready for the bow season to start. Your routine scouting and trail cams are paying off. Now "Buck Off!"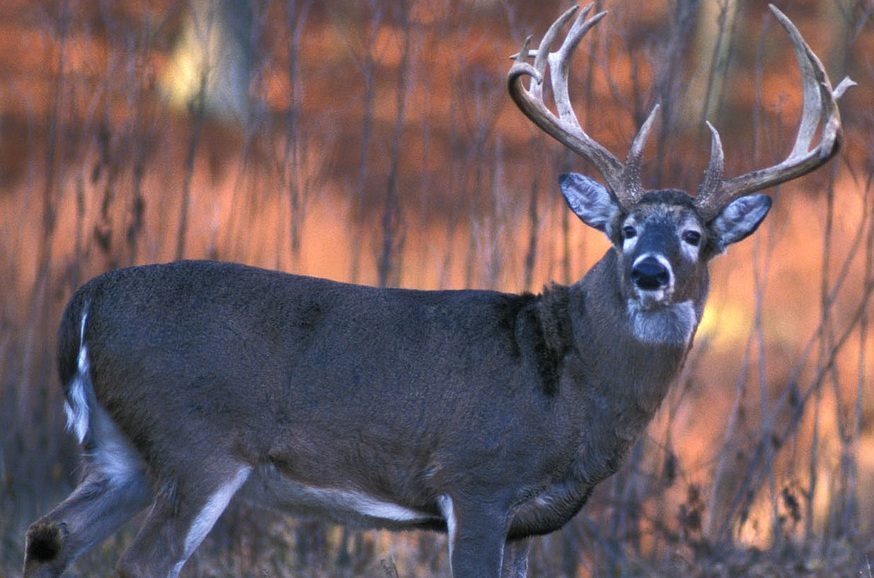 Too many hunters ruin a good thing by over scouting and disturbing their hunting area. Every time you travel into your area, you leave scent, interrupt deer patterns, and make your potential hunting area contaminated.
Remember that the deer live there, and you don't. You are in the deer's living room. Any cut branch, disturbed leaves, or odors will ne noticed. If someone entered your living room and moved the remote control, wouldn't you notice?
Most of the biggest bucks that I have seen harvested often come during early season hunts. Often, they get tagged on the first hunt of the season. These bucks have nothing to fear and have not been pressured. Once you have established their pattern, you can put yourself in a great position to score. If you keep pressing them, you will scare them onto your neighbor's property.
Some hunting is simply luck. Some is not. If the hunter does their homework, they will be excited but not surprised when the Big Buck arrives. All things being the same, the deer will do the same behavior ad pattern.
Set the stage for success. I hang a big poster on the wall of my hunting room. On it are every current bit of information that I have. Mark down rubs, scrapes, trails, bedding areas, stand locations, water sources, and feeding areas. Soon, you will see a pattern emerge. Now you have an opportunity to plan fr the perfect ambush.
Keep your distance. By using digital trail cams, you can observe sites remotely. They cost a bit more but keep the hunters out of the woods until the right time. Spotting scopes and great optics will allow you to see without busting the deer.
Keep track of what winds and weather conditions are going on when your make your observations. Certain stands will produce only under certain conditions. Plan your time and hunt accordingly.
Big Bucks did not get Big by being stupid. They are survivors. During their lives, close encounters with hunters, vehicles, weather, predators, and other Big Bucks have made them what they are. Their senses of smell, sound, and vision are amazingly acute. Big Bucks will hear you 3 times, see you twice, and smell you once!
You may only get one shot! Years ago, we leased a property on the eastern shore of Maryland. Big Bucks were common in the area. This island property was full of big buck sign. After plenty of scouting, we placed our stands. My buddy frequently scouted the area on his own. He reported seeing 3 huge bucks every time he hiked around. After several encounters, these bucks left the area. We never saw a big buck again.
Big Bucks stay where they feel welcome. Their needs for fuel, food, and fun are within easy access. Recent studies show that mature deer find more comfortable digs and move less. Part of this means less disruption from hikers, hunters, and other critters. Once they find these Honey Holes, they put up the "Home Sweet Home" sign.
Evitts Mountain in Pennsylvania is a good example. Old lumber plots tended to be thicker and surrounded by more mature and open woods. One year, I scouted inside a 10-acre cold cut. Near the center I located a spring. Several thick stands of laurel and rhododendron were nearby. You could not shoot 20 feet but… this was the home of a Big Buck! After some searching, I found where the buck exited the thicket to feed in the crop fields at night. This is where I set my stand. I bow hunted him early and late. Every time I saw him, it was too dark to shoot. For a mountain buck, he was a huge 5×5, and was easily over 5-6 years old. One morning, I bounced him standing next to my stand, in the dark. That was the last time I saw him.
Missing out on an opportunity will also move the bucks out of the area. If you miss, the bucks will often leave the area. At the very least, they will change their patterns. Often, they become nocturnal. Now the last best chance is during the rut.
The Rut creates an opportunity when the Big Bucks chase does. Their desire to mate is stronger than their desire to survive. Your hunting strategy, stand locations, and techniques will also need to change.
The one most important thing about hunting is that there is not just one thing! Even with a lifetime of experience and filled tags, there will be new things to learn and consider. Every deer and season is different.
When you have done all your homework, don't trust to luck. Develop a plan and strategy to fill your tag. Plan your routes in and out of the area. You will only have a couple chances to score. Your marksmanship is now critical. Hopefully your practice was adequate. Too many hunters just go into the woods and hope to see a deer. Great hunters hunt with a purpose and a plan.
Once you locate the Big Buck, Back Off! Now the real hunt can begin.
Montana Grant
For more Montana Grant, scout him at www.montanagrantfishing.com.