09 Dec

A DEER CHRISTMAS!!!

Hunting has a heritage of sharing the bounty of nature. Preparing meals from the harvest is always a great way to show love for family and friends. Anyone can cook a ham, turkey, roast or food from the grocery store. Preparing food that you gathered from hunting is a more special gift.

Hunting means time, patience, expense, skill, persistence, and dedication. After the arrow leaves the bow or the trigger is pulled, the real work begins. Butchering, packaging, storing, and preparing the meat is even more intimate and personal. Cooking a holiday meal that includes your deer is priceless and is a true gift from a hunter's heart.

Here are a few dinner ideas for you to enjoy this holiday.

DEER CHESAPEAKE

This recipe celebrated the annual deer camp for my deer hunting Brothers in Western Maryland. We served last years deer meat to nourish our bodies for the new season. The corn bread was always a nice addition. Rarely were there any leftovers.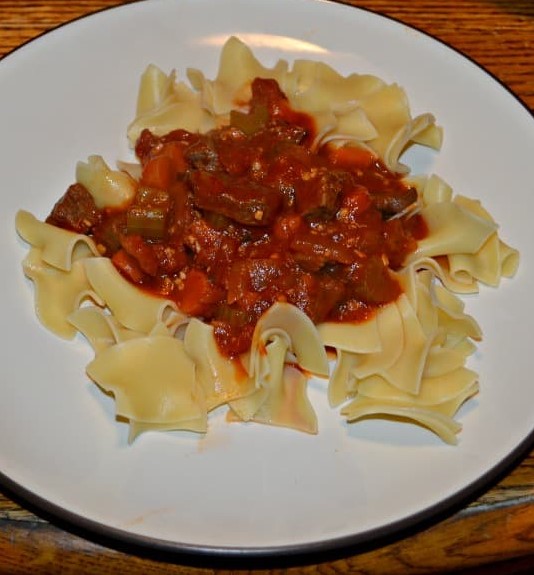 Brown the following in a large iron kettle;
2 lbs. of cubed meat, ¾ lb. of diced onion, ¼ clove of garlic, 5 tbsp. of olive oil. For a camp or big group, grow the ingredients accordingly.
When the browning is complete, add the following;
½ tbsp. of dry mustard, 2 tbsp. of paprika, dash of red pepper, ¼ cup of brown sugar, ½ cup of Worcestershire Sauce, 1 tbsp. of apple cider vinegar, 1 cup of ketchup and 3 cups of water.
Simmer for 2 hours. Longer is fine. Leftovers, if there are any, are always a treat. I prefer the meal thicker. You can add flour to make it so. You want the recipe to be more like a sauce than a soup.
Serve over egg noodles and enjoy together with this "Southern Corn Bread" recipe:
Southern Corn Bread
Mix the following;
1 cup white flour, 1 cup yellow ground cornmeal, ½ cup of sugar, ½ stick of melted butter, 1 tbsp. of baking powder, 2 eggs and 1 cup of milk. Bake in a 9-inch baking dish at 350 degrees for 30 minutes. Before serving, use a fork to make holes in the top then pour honey over the cooked cornbread.
It just doesn't get any better.
VENISON BUTTERFLY CHOPS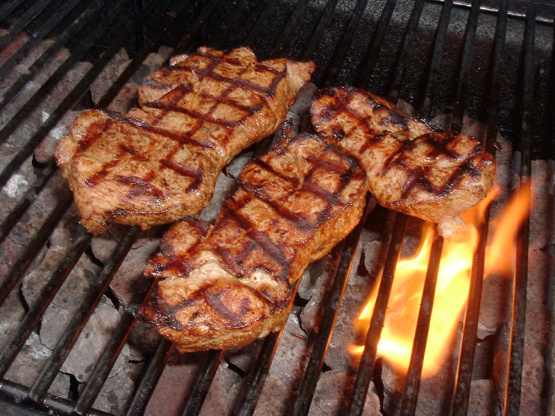 Butterfly chops are made from the deer loin. Cut a thick, 2-inch filet mignon, then cut it almost in half. Fold the steak open to make it like a butterfly. Now marinade the steak in equal parts olive oil, cheapo red wine and some Montreal Steak seasoning. Allow it to marinate for a few hours or overnight. This basic marinade is perfect for all wild big game. Place the steaks on a hot grill for a few minutes, then flip. Don't overcook. These cuts are best when warmed up and rare. Serve immediately or eat off the grill. You will not need a sauce or any other spice.
PERFECT ROASTED ROUND STEAK
2-3 pounds of deer steaks, about an inch thick. ½ cup of flour, 2 tsp. salt, ¼ tsp. pepper, 1-2 tbsp. butter, 2-3 tbsp. olive oil, 3 tbsp. chopped onion, brown sugar, ketchup, basil, ¼ cup beef stock or broth.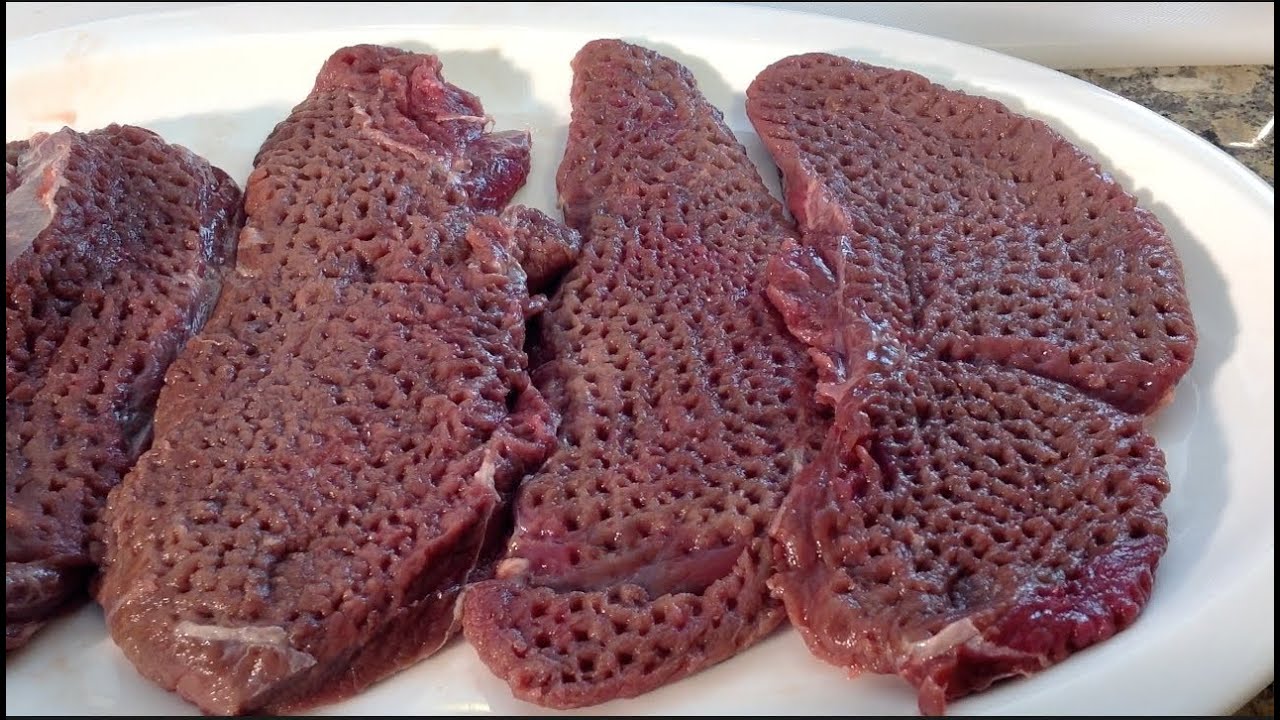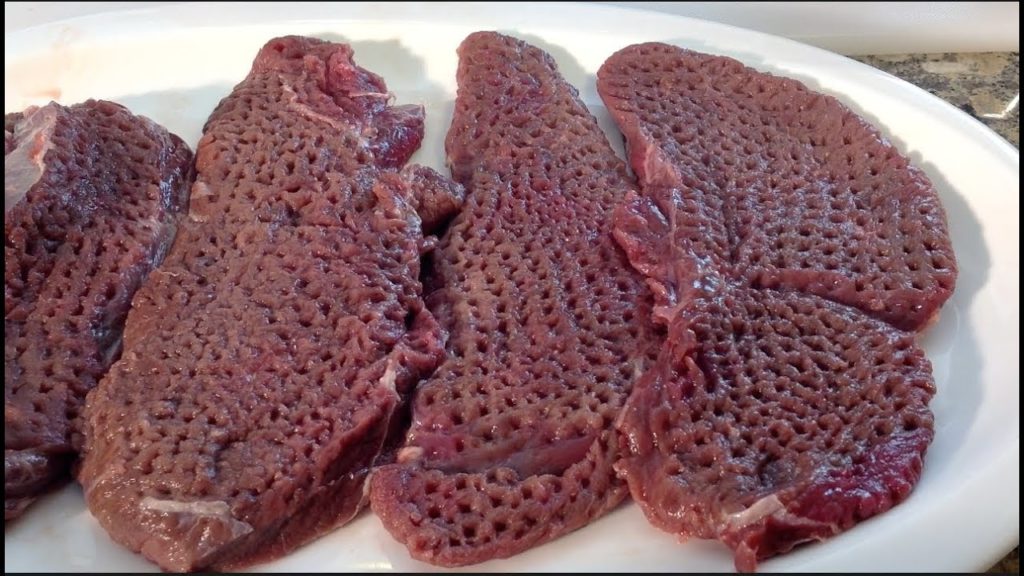 Heat the oven to 350 degrees. Trim the steaks into serving sized pieces and tenderize with a mallet. Dip the steaks into the mixture of flour, salt and pepper. Brown the steaks in the olive oil. Arrange the browned steaks in a baking dish. Top each steak with a bit of butter, ketchup, and brown sugar. Add stock to the drippings in the fry pan and add to the baking dish. Cover with foil and bake for 45 minutes. Remove foil, add a bit more water or stock., if meat seems too dry. Bake another 15 minutes. You can bake your potatoes at the same time.
DEER FONDUE FUN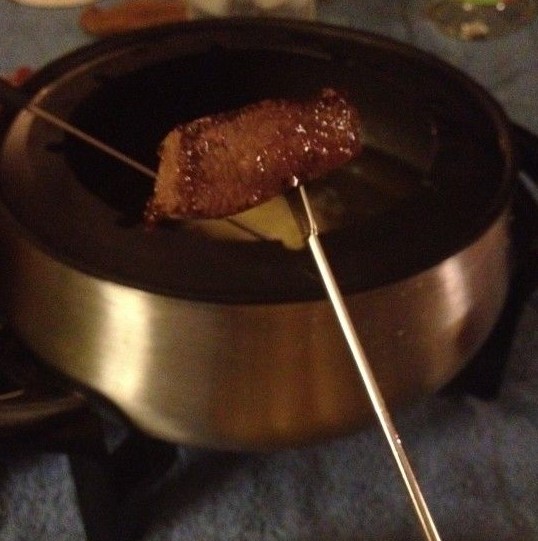 Cut prime steaks into 1-2-inch sized cubes. Trim any fat or silver skin. Marinate the cubes ahead of time using the same marinade described in the Venison Chops recipe. Heat the fondue pot with olive oil. Serve this dish with some side bowls of your favorite steak sauces. When ready to cook, remove the raw meat cubes from the marinate. Use a fondue fork to stab a chunk of deer meat and add to the hot oil. It will cook quickly, so remove when it is right for you. Dip into a sauce and enjoy! Quick, simple, interactive, and a delicacy. You can use this with any wild big game.
Cooking is way to show family and friends respect, and love. These deer recipes are different and have been shared in our family for years. I hope that they bring your family and friends closer together as they have done for mine.
Hunt hard, hunt harder, and share the bounty!
Montana Grant
For more Montana Grant, find him cooking at www.montanagrantfishing.com.